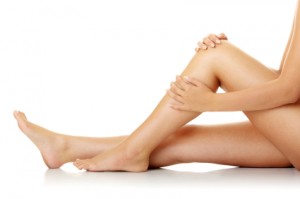 Often your pain has nothing to do with your hip, but the structures surrounding the area.
The muscles that surround your hip allow for the motion. And when any of the muscles or areas around them, become inflamed, you will suffer pain. Sometimes the inflammation is caused by trauma, such as an accident, while overuse can also cause injuries where muscles can become inflamed.
Your leg pain is often due to muscle cramps. These cramps can be caused by overuse, keeping your leg in one position for a long time, or simply strain.Injuries can also cause leg pain such as an overstretched muscle or inflamed tendon.
It's not unusual for most people to experience knee pain at some point.
Knee pain can result as an injury from an accident… sports and recreation activities …or stress caused from overuse causing prolonged pressure, such as climbing the stairs.
Ease Up physical therapy can help you regain your knee function, while stopping the pain. Plus, you'll restore your strength and become more mobile.
In all cases of hip, leg and knee pain, deep tissue massage will help loosen your tight muscles and aid the healing blood circulation you need to replenish injured muscles with oxygen while carrying away cell waste.
After your massage therapy, you will be trained in special exercises you can do at home to stretch and strengthen the areas that caused you problems in the first place, as well as reduce the chances of another injury.
If you are suffering from hip, leg and knee pain, contact Ease Up today.
And do it with this in mind, we aim for results and we guarantee results!
Serving: Mainline PA, Bryn Mawr, Ardmore, Haverford, Havertown, Rosemont, Radnor, Wayne, Malvern, Villanova, St. Davids, Devon, Berwyn, Paoli, Wynnewood, Narberth, Bala Cynwyd, Merion, Merion Station, Gladwyne, Broomall, Marple, Newtown Square, Media, Springfield, King of Prussia, Gulph Mills, Philadelphia, Mount Airy, Manayunk, Chestnut Hill, Pennsylvania