YOUR PAIN STOPS HERE!
EASE-UP, LLC of Wayne, PA has been providing effective pain relieving deep muscle and massage therapy for over 25 years.
VISION STATEMENT
EASE-UP provides the best, efficient, and professional muscle therapy services and products to help people attain and maintain pain-free lives on a national level.
MISSION STATEMENT
EASE-UP exist to help people to attain and maintain pain-free lives.
MASSAGE THERAPISTS
Joseph M. Eagle (Founder and director of EASE-UP)

Joseph has over twenty-five years experience in the muscle therapy profession. He specializes in treating chronic to severe soft tissue dysfunctions; and according to clients that were treated by him, he is extremely successful.
Joseph is a licensed massage therapist, nationally certified and a member of the American Massage Therapy Association. He is also a certified personal trainer and corrective exercise specialist. In order to provide the highest quality of bodywork services to his clients, Joseph continues to enhance his bodywork skills.
Brittney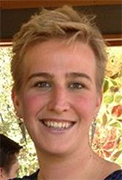 Brittney moved to the Exton area in the spring of 2008. After a strenuous job search she decided to seek other opportunities. Massage school was the answer. She felt it complemented her Bachelors of Arts degree she received in 2006 from New England College. As a very hands on artist it was an easy transition into the massage field.
Brittney received her massage certification from Cortiva Institute in April 2010. She is also nationally certified, insured and holds a valid massage license in Pennsylvania. She believes massage relieves physical as well as emotional stress, and strongly believes in massage as a viable modality for enhancing one's overall health and well-being. Her goal is to customize each massage so clients will get the optimal benefits from their service. She has additional training in orthopedic massage and is always looking to expand her knowledge in sports massage.
Brittney's other interests include painting/drawing, running, yoga and spending time with her husband.
Cary Smith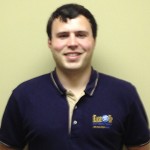 I am a licensed massage therapist in the state of Pennsylvania, which I became certified after completing school at Cortiva Institute of Muscle Therapy in King of Prussia, PA.  What got me into massage was the ability to learn how to help those in need with a better understanding of the body.  I am a practicing therapist of over a year now, and after working at several Spa's around Philadelphia, I decided a more corrective approach was needed for me.  Currently I work with Joseph Eagle at Ease-Up in Devon, PA.  I work with rebalancing muscles in the body to help provide a quality of life that is pain free.  I am certified for Orthopedic Massage after taking courses under James Waslaski, as well as being certified in CPR and Lotus Massage.  I provide massages including Orthopedic, Lotus, Swedish, Sports Massage, and Therapeutic.  Recently I traveled with the Villanova Swim & Diving team to their Big East Championship in Indianapolis, IN to work on the athletes during the week of their competition.  Also, coming in June I will be volunteering as a part of the wellness team at the PGA Tournament.  Massage Therapy is something that has come into my life for a particular reason, to help those in pain and in need of care.
PAYMENTS
Payments: We accept checks, Visa, MasterCard and Discover
SERVICES
Active Isolated Stretching
Integrative Muscle Therapy
Hot Stone Therapy
Reflexology
Movement Reeducation
Corporate Chair Massage
The Total Body Clinic
ADDITIONAL SERVICES
Orthopedic Massage combines several massage therapy techniques—including Sports Massage, Neuromuscular Therapy, Soft-Tissue Release, Active and Facilitated Stretching, Hot Stone Massage and Deep Tissue Massage. Orthopedic Massage has three main parts: 1. Assessment, 2. Treatment (body work) and 3. Client self-care program. The goal is to bring the client back into proper muscle balance in order to keep the client generally healthy and fit.
WORKSHOPS/SEMINARS
Unlocking Your Body
Functional Fitness -How to Attain and Maintain a Pain Free Life
Preventing Tennis Elbow
Preventing Golf Elbow
Effective Stretching and Strength Training to Prevent Sports-Related Injuries
Functional Fitness At Your Computer
Pain-free Piano Playing
Location
985 Old Eagle School
Road-Suite 502
Wayne, PA 19087
Contact Us
To make an appointment or if you need more information,
you can Call EASE-UP at (610) 964-1888
Email: info@StoppingThePain.com
Serving: Mainline PA, Bryn Mawr, Ardmore, Haverford, Havertown, Rosemont, Radnor, Wayne, Malvern, Villanova, St. Davids, Devon, Berwyn, Paoli, Wynnewood, Narberth, Bala Cynwyd, Merion, Merion Station, Gladwyne, Broomall, Marple, Newtown Square, Media, Springfield, King of Prussia, Gulph Mills, Philadelphia, Mount Airy, Manayunk, Chestnut Hill, Pennsylvania